CHAMPAGNE LECLAIRE-THIEFAINE
Reynald Leclaire, a native of Champagne and upholder of viticultural tradition, is the fifth generation to tend the family estate at Avize at the helm of the Leclaire Champagne House that was founded in 1878.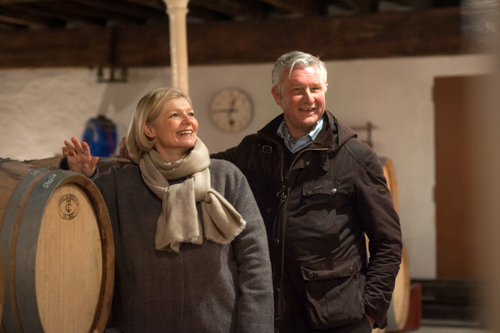 Following his marriage to Virginie Thiefaine the House bearing their two names came into being in 1991: Champagne Leclaire-Thiefaine. A family business where passion for the earth and a desire to propose quality products in their image converge.  After several years of toil and the birth of their four children their cuvees quite naturally evolved.
Today, this equally passionate new generation participates directly and indirectly in the making of these champagnes, and contributes to the evolution of this small family estate with its deeply anchored roots. A subtle mix of tradition and innovation, Champagne Leclaire-Thiefaine invites you to discover a rich terroir that correspond perfectly to its personality and its wines – refined and elegant.